Digital Shopfloor Monitoring
The view into production and manufacturing:
Online, location-independent and in real time.
Digital shopfloor monitoring with EMC Monitoring always informs you about the current status of production. No matter whether on the production monitor, PC or mobile device. The collected and bundled production data is visualized in real time and tailored to the target group. Machine downtimes, reduced speed, quality losses as well as plant malfunctions are immediately recognizable at any time due to the location-independent access to the important production data.
Digital shopfloor monitoring with current status and timeline in one view
The timeline in the EMC Monitoring module of the MES Software EMC displays the complete production history from the past until now. These are for example the order progress, the performance or the current status. Simply configure yourself which values and order information are displayed in the monitoring of production and manufacturing. This allows you to see the current status of the machines at a glance, for example. You can assign each machine status its own color via individually configurable, colored dots. This allows you to quickly identify reasons for interruptions.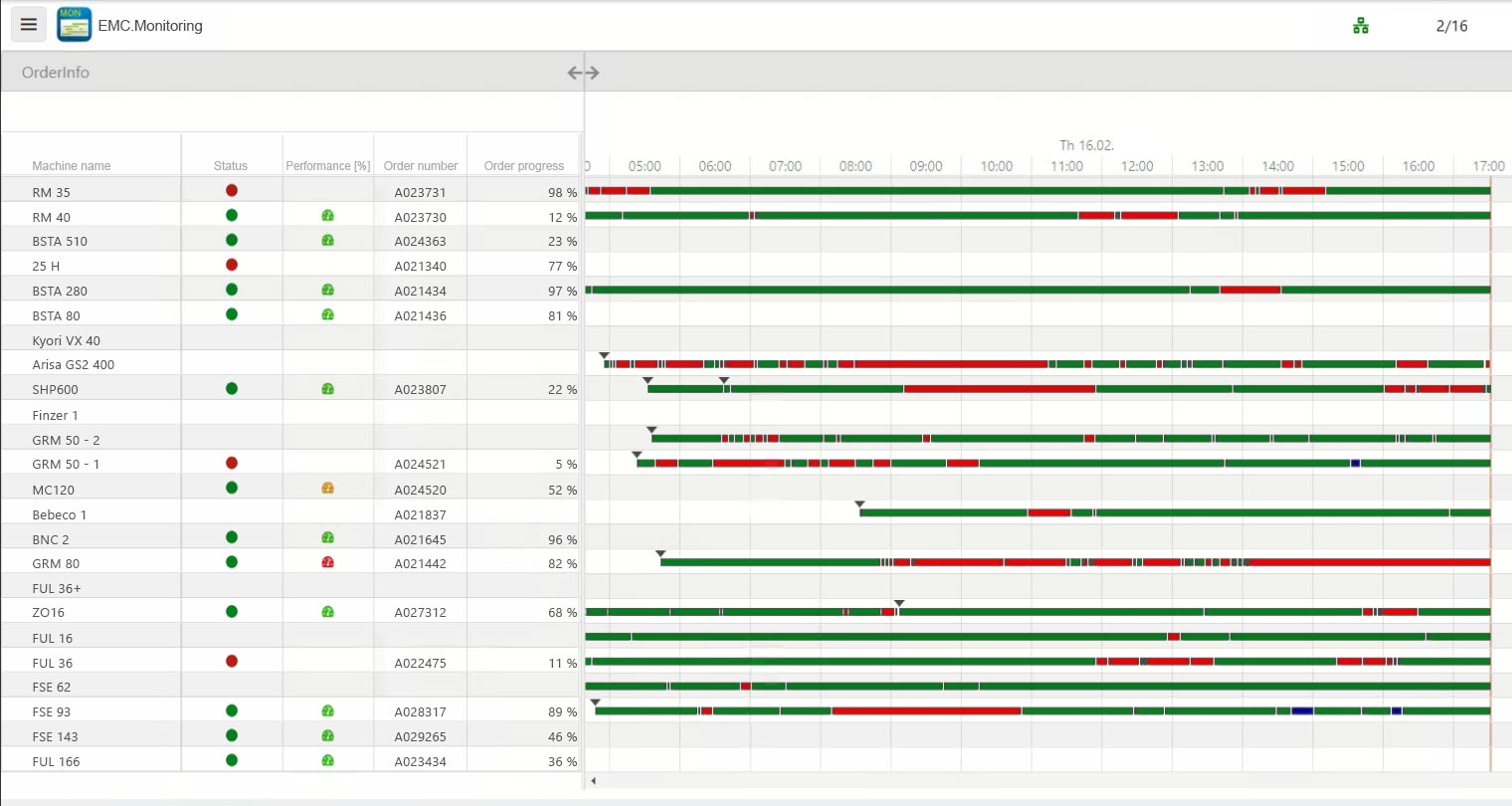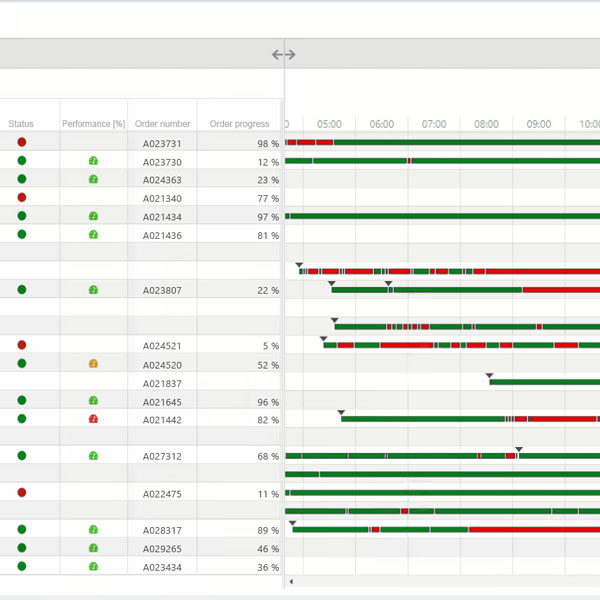 Digital shopfloor monitoring: The entire spectrum of production and manufacturing at a glance – without being on site yourself.
iT Engineering Manufacturing Solutions GmbH
Map production and manufacturing in line with target groups
Define group rights for access simply via global rights assignment in IT monitoring. Each employee within the group can thus configure his or her settings. This means that the employee receives exactly the information that is relevant to him or her. Details and status information can be easily displayed and hidden by double-clicking or mouseover.
The machines can also be grouped by division.
Additional order information
Get detailed order information of the currently logged orders such as produced quantities, order progress and much more with just one click.
What was going on during the night shift?
With one click on the timeline of the plant, you immediately know what the night shift was like, what quantities were produced or what the causes of the interruptions were.